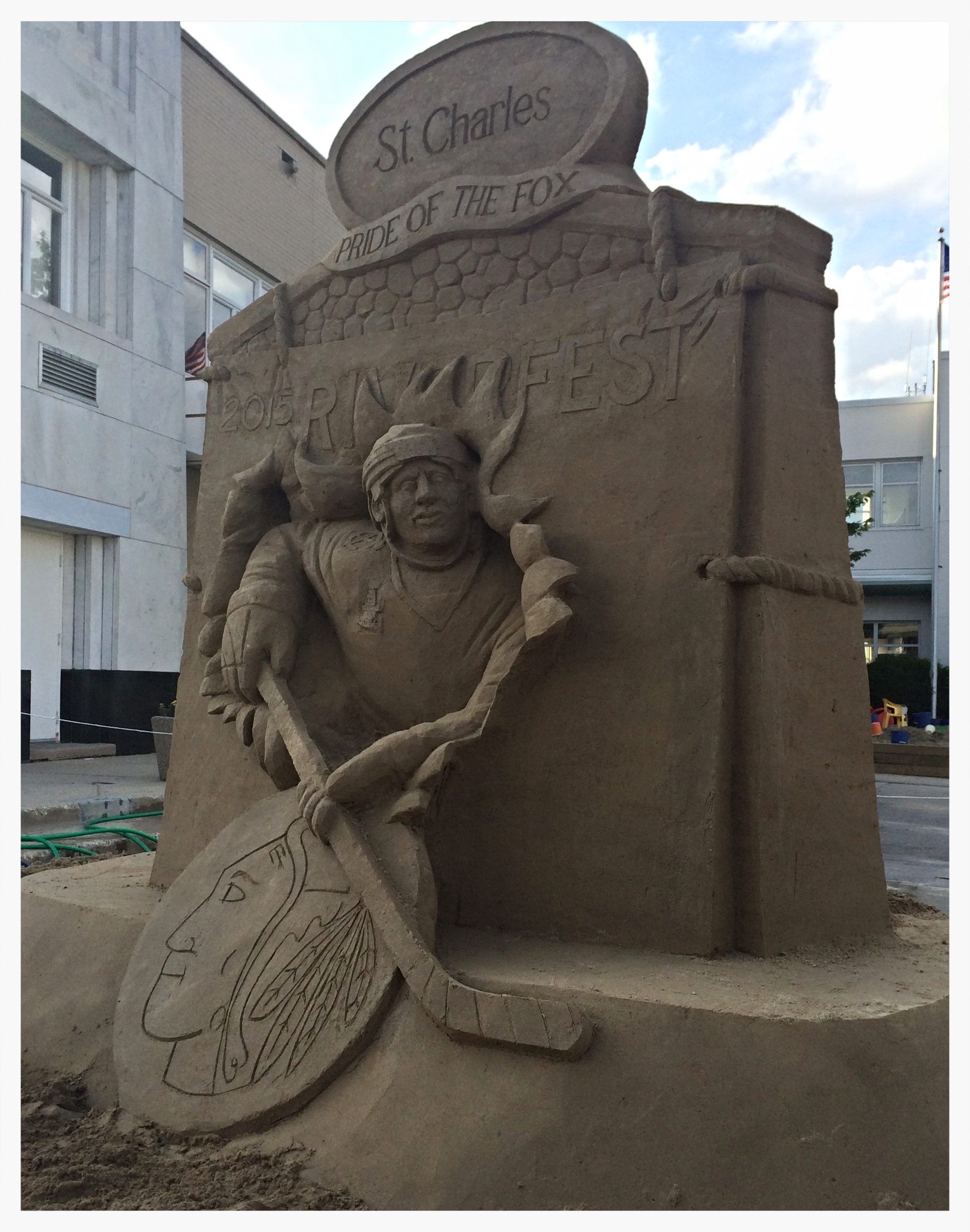 In celebration of the playoffs, this sand sculpture was created for the Chicago Blackhawks fans.
Let's Play Ball! America's favorite past time is commemorated in this sand sculpture.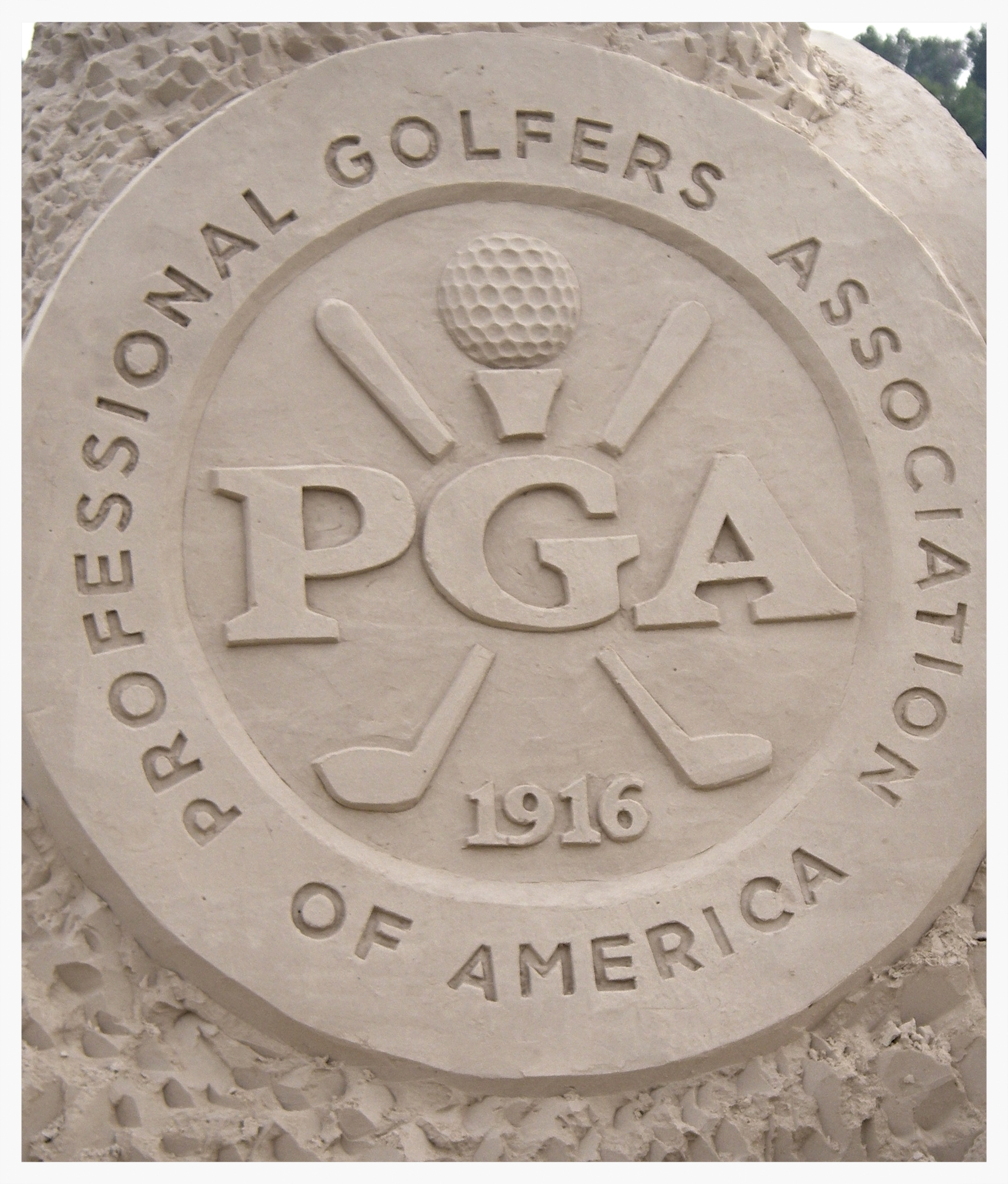 The PGA logo was part of the sand sculpture created welcoming players and vistors to the golf course.
This sculpture included a baseball scene, enthusiastic fans and the stadium.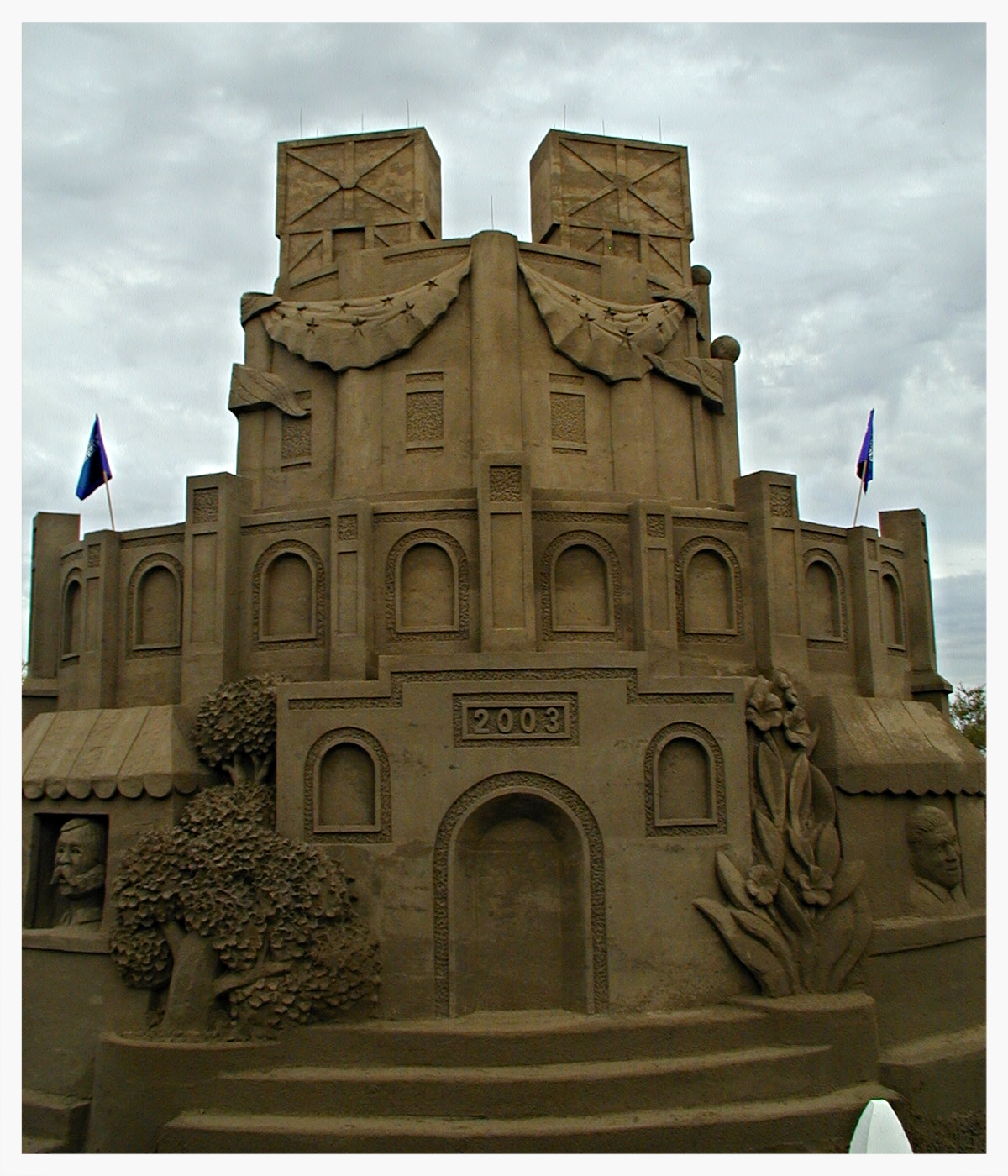 Sculpting in-the-round is an important element of a professional sand sculpture.